I've been challenging myself to be concise lately.
How can I explain information in the most succinct and understandable way?
I tend to lean towards long form pieces (long-time readers of Scanlon on Stocks and my Seeking Alpha work will remember) and focusing on shorter pieces has actually been harder than I expected.
I read Malcom Gladwell's Talking with Strangers, and I wanted to do a one slide summary of the book. Gladwell is an excellent author (I aspire to write about as many topics as creatively as he does) so I hope that the below summary does his newest piece justice.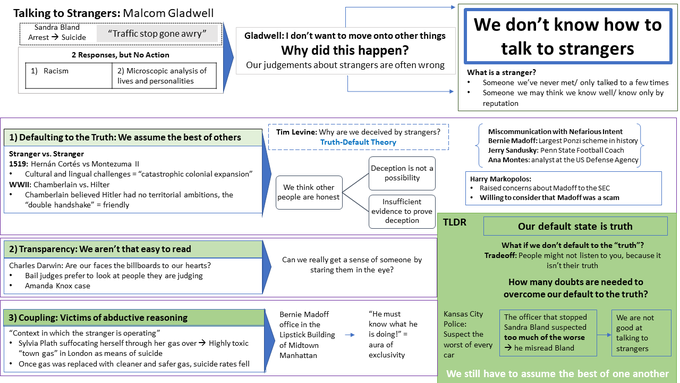 I highly recommend the book (click here to purchase it) as well as Malcom's podcast (click here).
Looking forward to reading more books this year (I have a goal of >2 a month!) and creating some more Book Slide Summaries like above. Please reach out to me with any comments, questions, or feedback!